BASE Enterprise CLG 2019
Year in Review
The journey through 2019 for BASE saw many new businesses welcomed into the park and a number of upgrades to services and buildings. There were a number of improvements to the building assets operated by Base, expansion of the number of tenants, changes in the staff structure and service provision, and changes in the relationship with LMC.

In terms of Building assets, a decision taken in 2018 was continued in 2019 with a contract for services with a property maintenance company, Buckley Property Services. Minor and major improvements were undertaken, sometimes occasioned by damage done to buildings and more often by planned improvement works.
When you support small business, you're supporting a dream!
The re-construction of the entrance to MGB allowed for the inclusion of Swift bird boxes and improved lighting and signage. Internally the Board Room was radically updated and improved including the provision of an emergency exit.
Additional Food Units were provided by major upgrades to three existing light industrial units. Carpets were cleaned in MGB and in an industrial unit in Block B. Space in the maintenance unit in Block B was subcontracted for storage to Cobec Engineering, thus increasing revenue.
Download the full report below for more!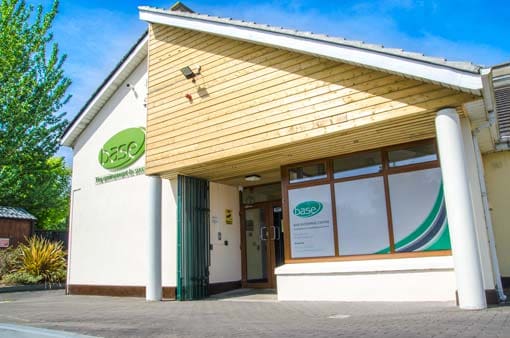 Download the full report
BASE Annual Activity Report 2019